Sponsor
ISSCR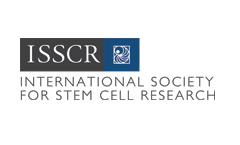 The ISSCR is the preeminent transnational, cross-disciplinary science-based organization dedicated to stem cell research. Formed in 2002, we promote global collaboration among the world's most talented and committed stem cell scientists and physicians, and plays a catalyzing role in the development of effective new medical treatments.
Your membership in the International Society for Stem Cell Research puts you at the heart of the world's largest stem cell research community, with resources to help drive your science forward. Along with some of the greatest minds in the field, members are part of the ISSCR's voice supporting stem cell science around the world, and educating the public about scientific discovery that is transforming human health.
The ISSCR Annual Meeting is the largest international stem cell conference, where more than 3,500 attendees from the global stem cell community come together to discover, share, and network. The 2018 Annual Meeting is 20-23 June, 2018, in Melbourne, Australia – an international hub of science and technology.
Visit www.isscr.org to learn more about membership and meetings, as well as career resources, publications, and policy and advocacy efforts.
« Go Back